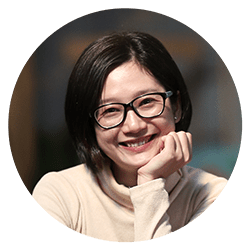 Lien Nguyen
---
Self Hiil came into being to create an environment for us all to transform ourselves in the most exhaustive way. At Self Hiil, learners do not follow rote learning, accept other credible people knowledge as the truth, but rely on their own experiences to discover knowledge and uphold it against logical arguments.

Do not lie to customers
Self Hiil always communicate in accordance to the truth, do not exaggerate pros and hide cons of our products.
Respect with responsibility
Self Hiil respects you in the right role and responsibility.When you are our customer, we see that you are always right in your own reasons. When you are our learners, we do not under-value your competency and are willing to point out your errors.
Innovate for human
Self Hiil do not pursue new ideas and technology to catch up with trends but to bring more benefits for our dear customers.
SELF-COACH PROFILE
The ultimate objective of SELFHIILISM is to wake up the Self-Coach person inside everyone with these 10 core competencies:

---
100%
Students perceive better about the objective of learning and learn more effectively
100%
Students apply what they learn into practice and daily lives
93%
Students understand and forgive their own faults and want to change for the better
88%
Students feel Self Hiil learning environment is better than other learning environment
80%
Students proactively identify hidden issues of themselves and design break-through solutions to change themselves